P7 enjoyed a day at Brownlow Integrated College where they learnt how to programme robots.Enter text...
The children designed vehicles that could be moved by wind power. They tested and raced them in class.
Children wore yellow to school to mark Anti-bullying Day. The children in P7 took part in various activities to discuss and think about how they could stop bullying.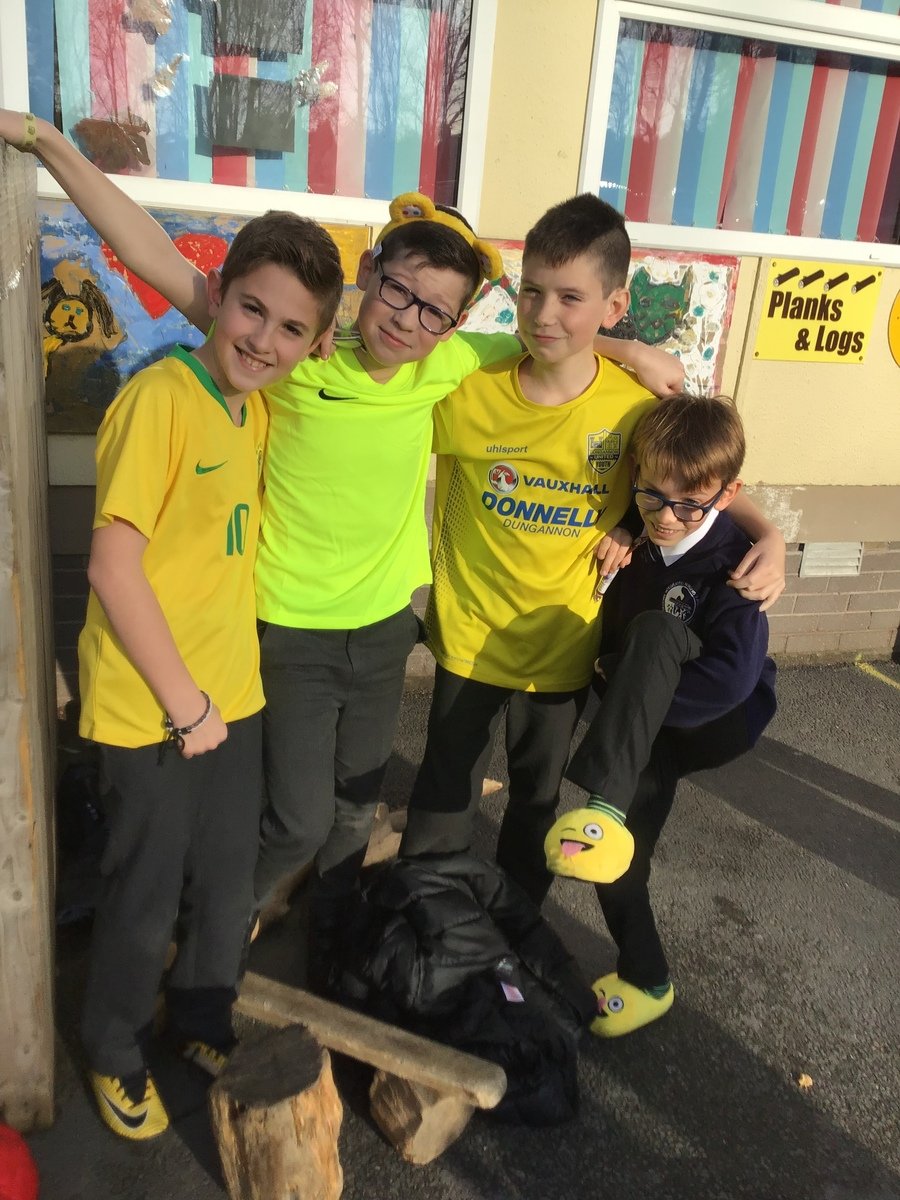 P7 have spent some time designing and making wind ships ( vehicles that travel by wind power only) the cars were tested in class with a powerful air fan.