Be Happy, Be Yourself, Belong...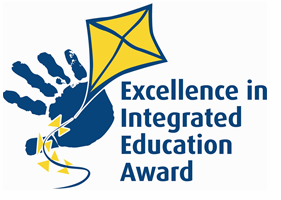 Article 1; Everyone under the age of 18 has all the rights in the Convention.
AGM Report 2014
Chairperson's Statement And Report
Vision Statement

A progressive and forward thinking school, Portadown Integrated Nursery and Primary responds positively to the rapidly changing world in which we live. We strive to ensure that the children develop respect for themselves, each other, their families, the community and the environment.
Integration is at the centre of our work. By welcoming and respecting diversity we learn together for life and the good of society. We celebrate all positive ways of acting, being and believing.
By nurturing each individual in an enjoyable secure environment, we aim to develop honest and respectful people with high self-esteem and the motivation and attitudes to life to the full.
We encourage an enthusiasm of learning through an atmosphere that supports and challenges each individual to make their best effort and to become creative, imaginative and skilful life long learners.