Welcome to Portadown Integrated Nursery and Primary School
Be Happy, Be Yourself, Belong
Portadown Integrated Nursery and Primary holder of the prestigious Rights Respecting School Award

Principal's blog
Hi everyone
We are a Rights Respecting School, our article of the week for this week is UNCRC Article 24, 'You have the right to healthy food and clean water.'
It was great to have the good weather last week. The children really enjoyed the warm sunshine during break, lunch and outdoor activities. We had a few lost jumpers though, so I would encourage all children to have their belongings labelled.
Well done to Dylan our new head boy and to Kerry, Lara and Rosheen, the new head girls, (we choose 3 because their application forms were so great). They are already thinking about some of the speeches they will make during the year ahead. Well done also to our new School Councillors who were fantastic during their interviews. I am sure they will represent the views of their respective classes very well.
This week we will also have a new ECO Team, Peer Mediators, Playground Buddies, E Safety Committee, Travel Committee and Rights Respecting Steering Group. They will all be very busy during the year.
was also great to see some of last years primary 7 pupils who have popped in for a visit. I hope that they are all enjoying their new schools and have settled well.
Feargal Magee
Principal
Primary 1 Assembly
An alternative 'Goldilocks and the Three Bears' The girls and boys were brilliant!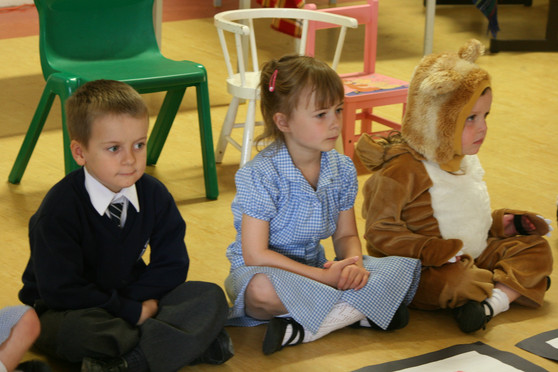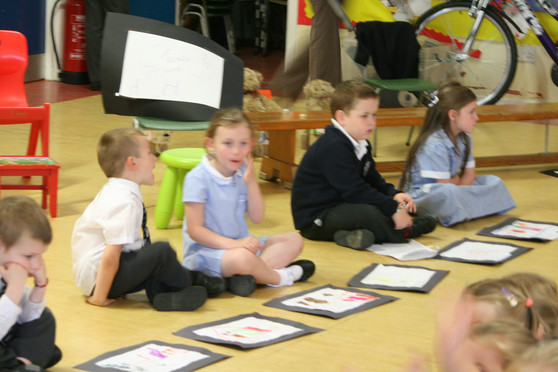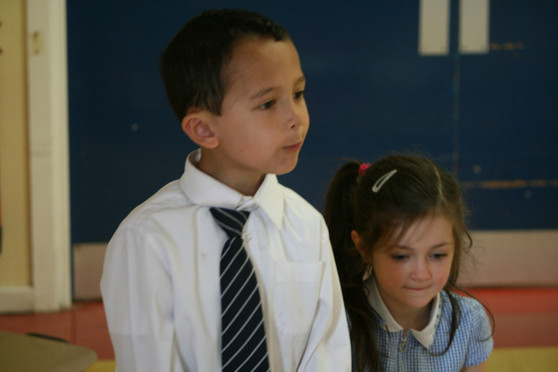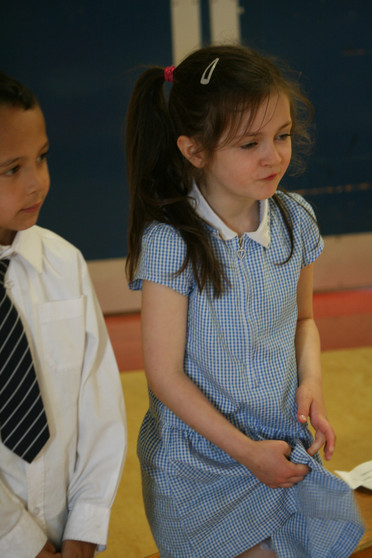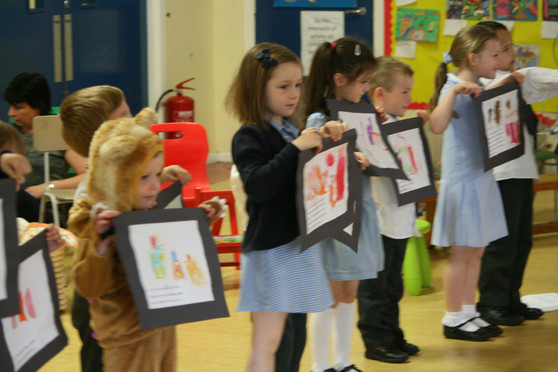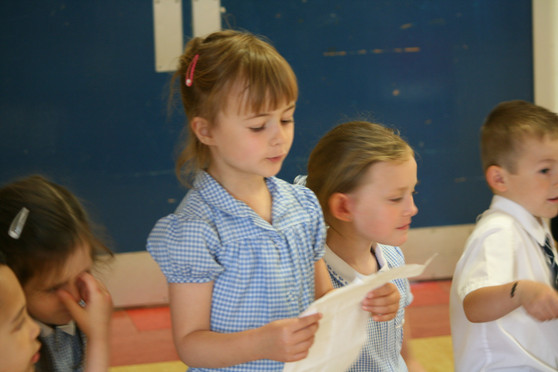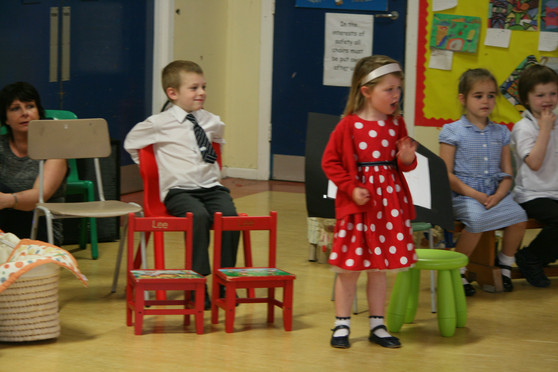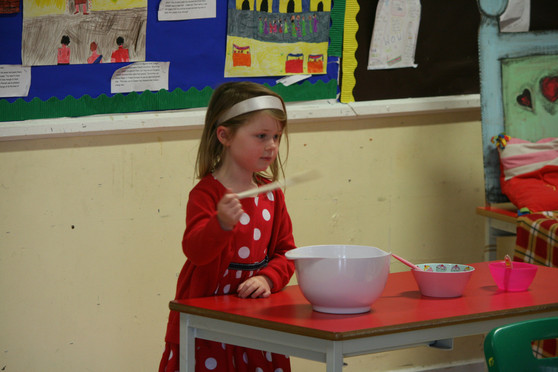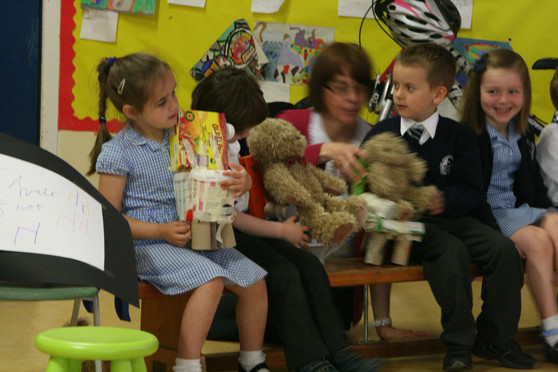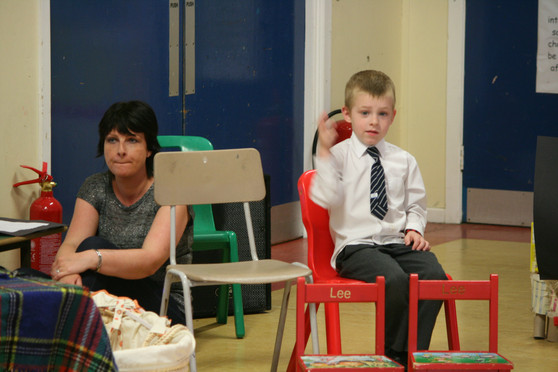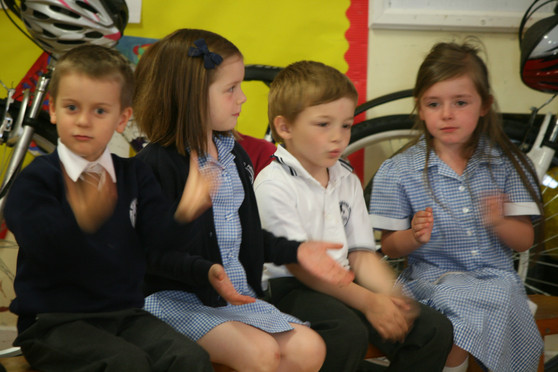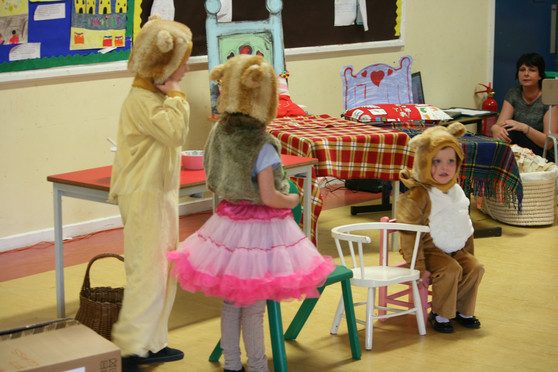 At Portadown Integrated Nursery and Primary School children learn about rights through the United Nations Convention on the Rights of the Child (UNCRC). We believe that by understanding their own rights children learn to appreciate and uphold the rights of others. Children are taught to understand that with rights come responsibilities.
Our playground and Classroom Charters are used to guide the schools vision and helps us to think about the Rights and Responsibilities we all have in our community.
Children and adults work together to recognise and act upon the rights of the child with respect to the school, the local community and the wider world.
Pupil Voice
At Portadown Integrated Nursery and Primary School we encourage the children to actively participate in their own learning and to be a part of the school decision making process. School Council representatives from each class meet together to discuss, negotiate and make decisions that will affect the whole school.
Family Support NI Website
Portadown Integrated Primary School News
Rights Respecting School
News Page »