Primary 1 Assembly
An alternative 'Goldilocks and the Three Bears' The girls and boys were brilliant!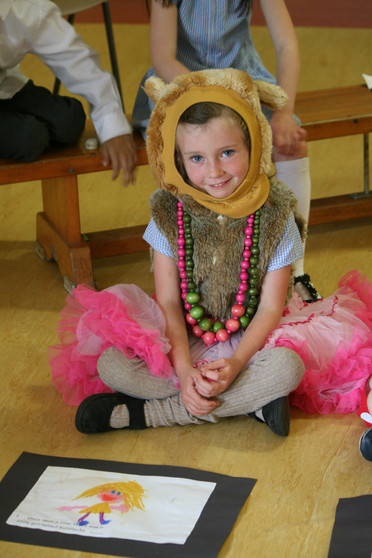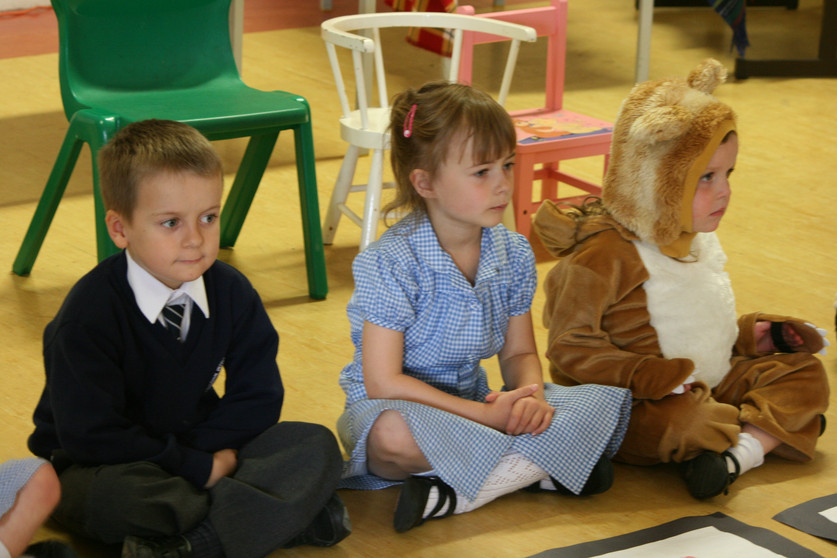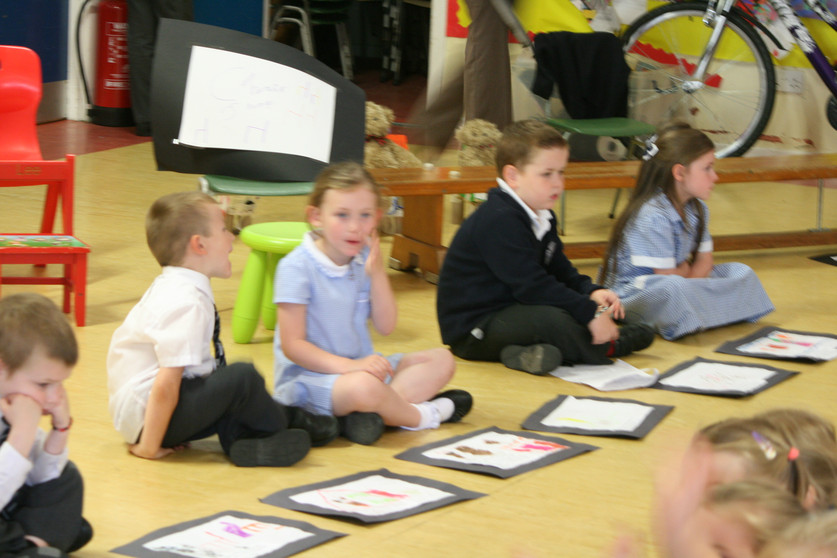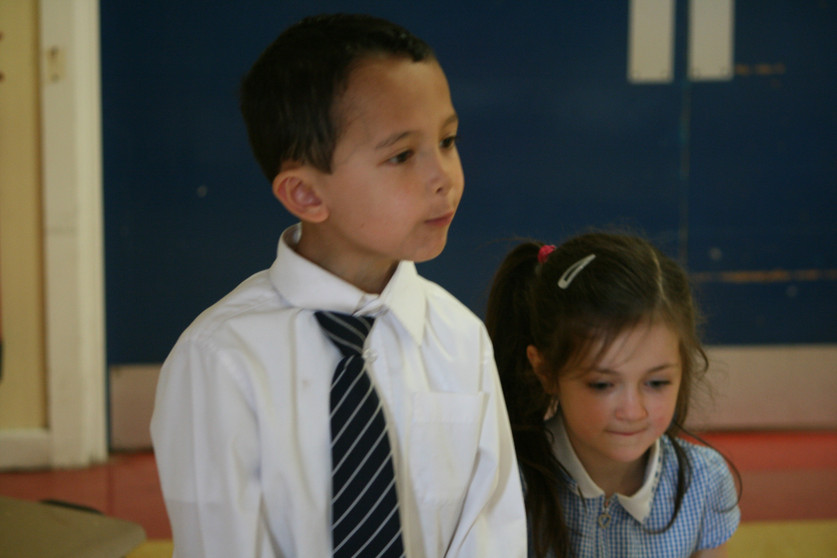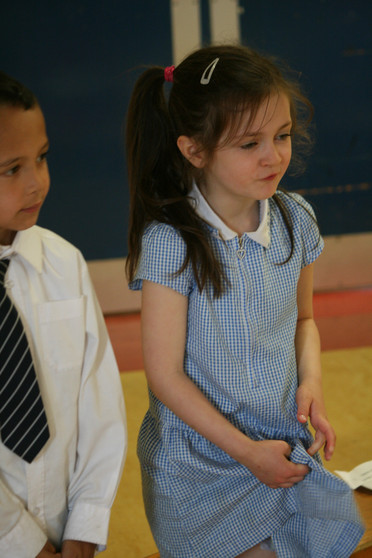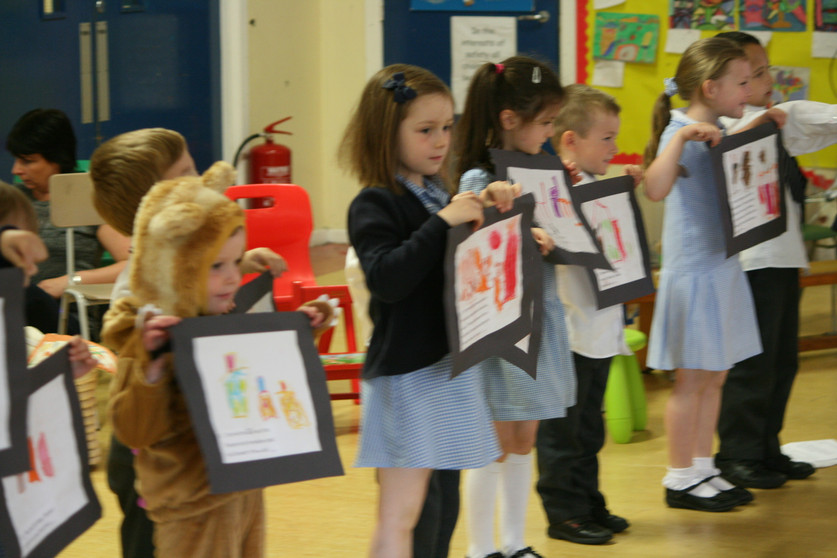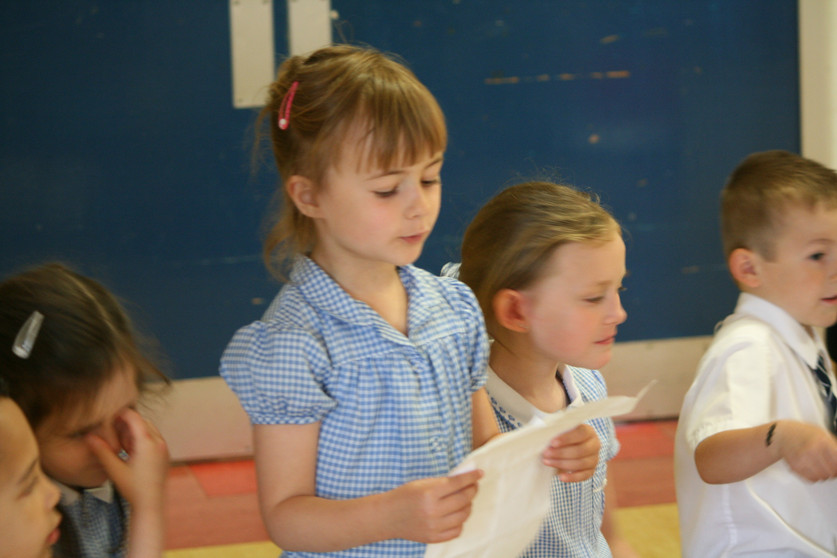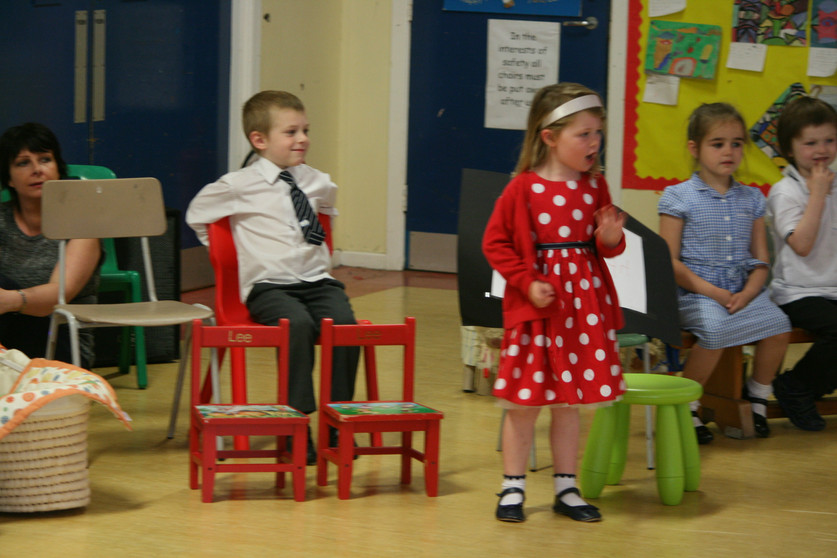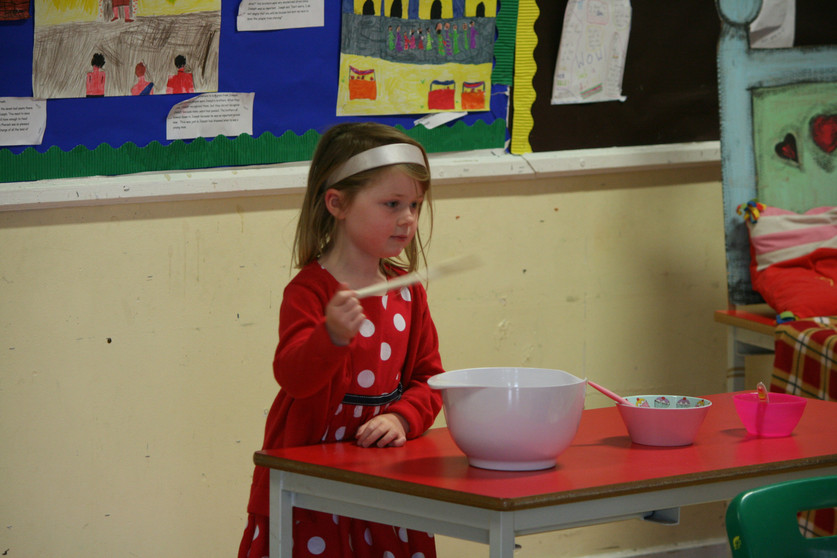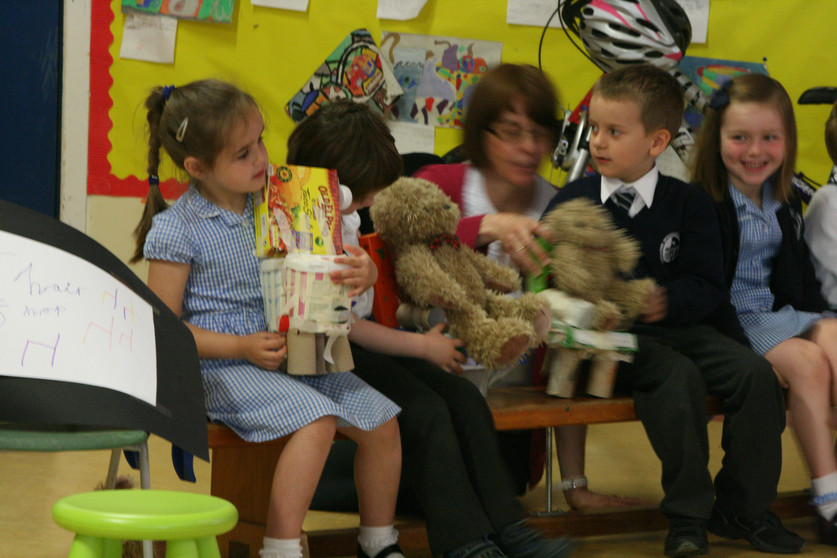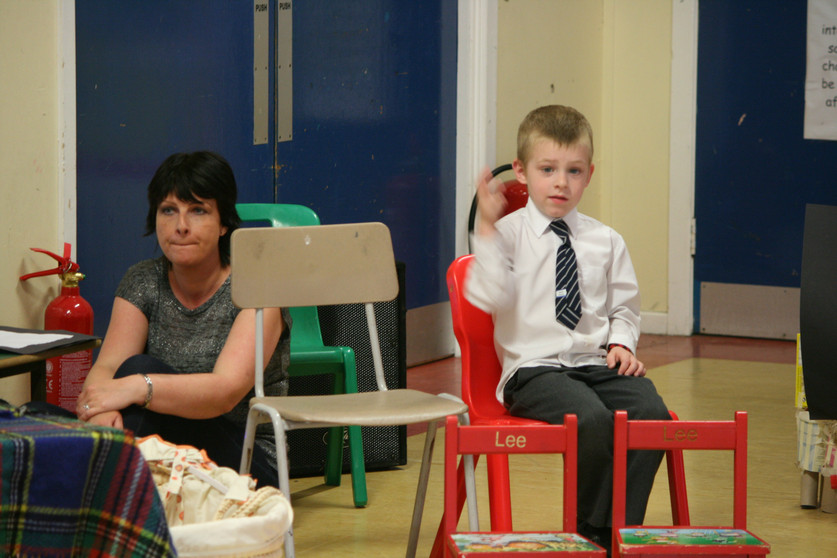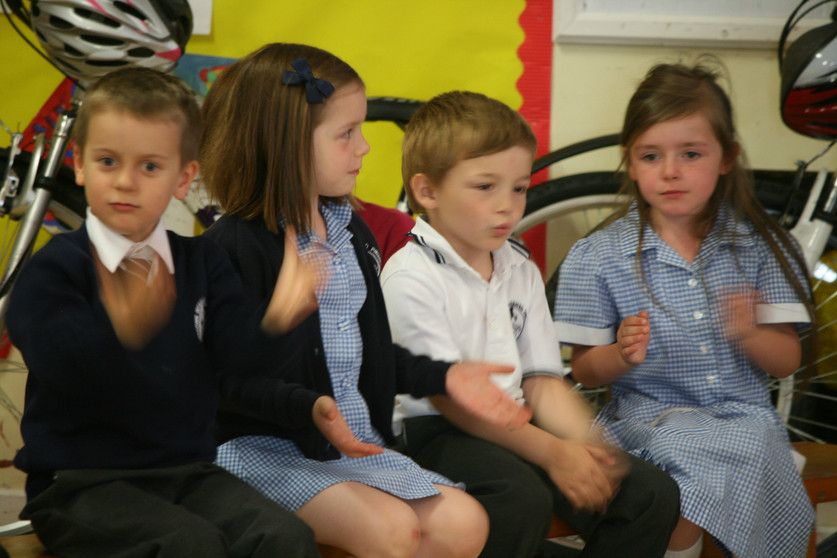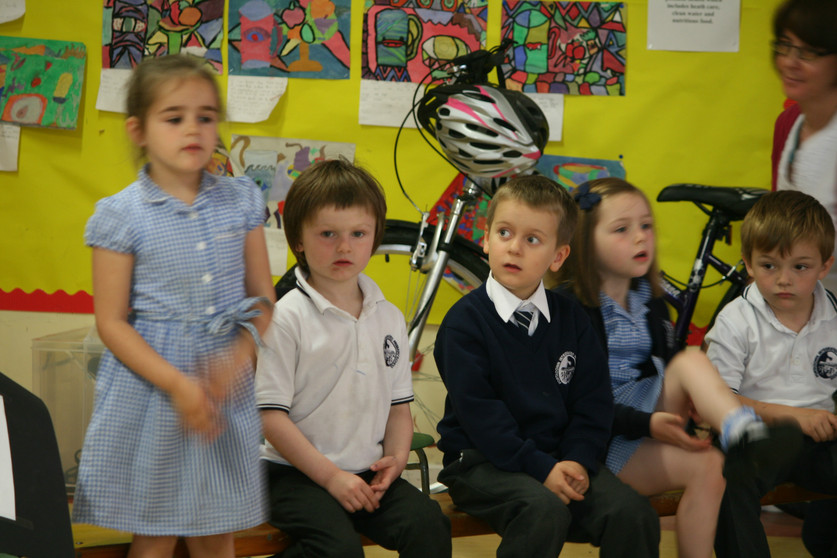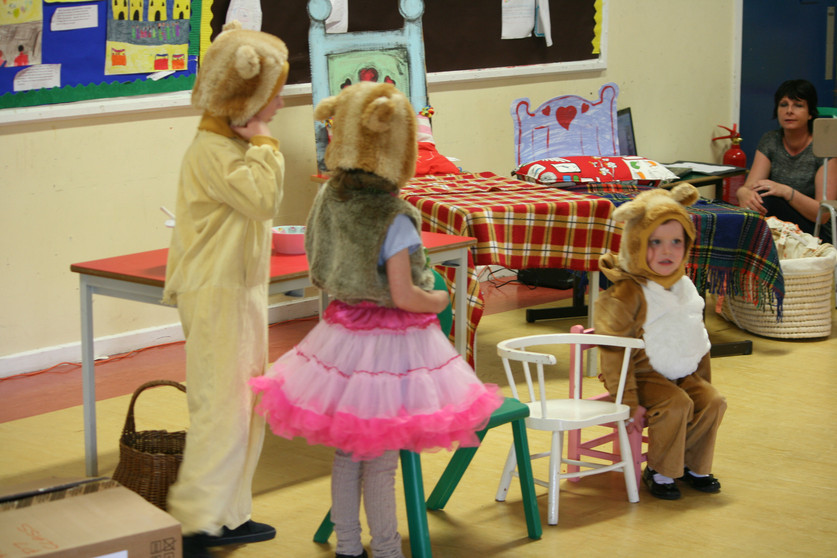 Welcome to Portadown Integrated Nursery and Primary School
We will have our Sports Day today 30 May. Bring a spare pair of shoes if you can.
Giro D' Italia Day at PIPS
As always the children responded with enthusiasm to the activities that were planned for them. Together we have raised enough money to buy each class a new projector and will be making a donation of to Macmillan Cancer Research. Thank you for your continued support.
Primary 7 pupils pictured with a race leaders jersey signed by former winner Stephen Roche which they won in an Irish News Cycle Safety competition.
On Sunday 18th May 6 parents and staff will take part in the Etape Mourne 45 and 75 mile cycle. We thank Pro Active Physio Therapy (Woodhouse Street, Portadown), Go Fresh, A2B Coaches, RJ Alarms Armagh), for their sponsorship of the cycling jerseys to be worn on the day.
Portadown Integrated Nursery and Primary holder of the prestigious Rights Respecting School Award

At Portadown Integrated Nursery and Primary School children learn about rights through the United Nations Convention on the Rights of the Child (UNCRC). We believe that by understanding their own rights children learn to appreciate and uphold the rights of others. Children are taught to understand that with rights come responsibilities.
Our playground and Classroom Charters are used to guide the schools vision and helps us to think about the Rights and Responsibilities we all have in our community.
Children and adults work together to recognise and act upon the rights of the child with respect to the school, the local community and the wider world.
Pupil Voice
At Portadown Integrated Nursery and Primary School we encourage the children to actively participate in their own learning and to be a part of the school decision making process. School Council representatives from each class meet together to discuss, negotiate and make decisions that will affect the whole school.
Family Support NI Website
Portadown Integrated Primary School News
Rights Respecting School
News Page »